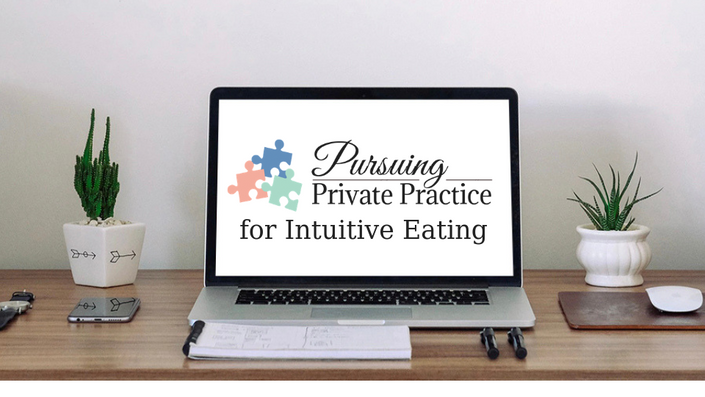 Pursuing Private Practice® for Intuitive Eating
Successfully Grow Your Private Practice Specializing In Intuitive Eating
Exciting changes are happening at Pursuing Private Practice!
This post explains the changes and what to expect in the future from Pursuing Private Practice.
Imagine consistent referrals to your private practice, strategies for marketing and selling your Intuitive Eating services, seeing clients that love working with you (and keep coming back!)… all while feeling confident in your skills in counseling AND in business.
Let me guess…
You want to grow a virtual or local Intuitive Eating private practice in a way that feels authentic to your brand and your message. You want to make an impact in more client's lives.

You started the journey with private practice because you want to help clients heal their relationship with food BUT… you aren't bringing in enough clients.

You're a dietitian, nutritionist, or RD2BE who loves intuitive eating. You may even have some personal freedom with intuitive eating! You need easy-to-implement tips on HOW to counsel clients about Intuitive eating and eating disorder recovery so you can help clients find health and happiness.

You probably don't have official business training, right? You need help to create a business plan, be efficient with your time, be productive, and learn what to do when things go wrong (things WILL go wrong… and that's okay).

You're not 100% sure whether or not you want to offer virtual or local in-person nutrition counseling.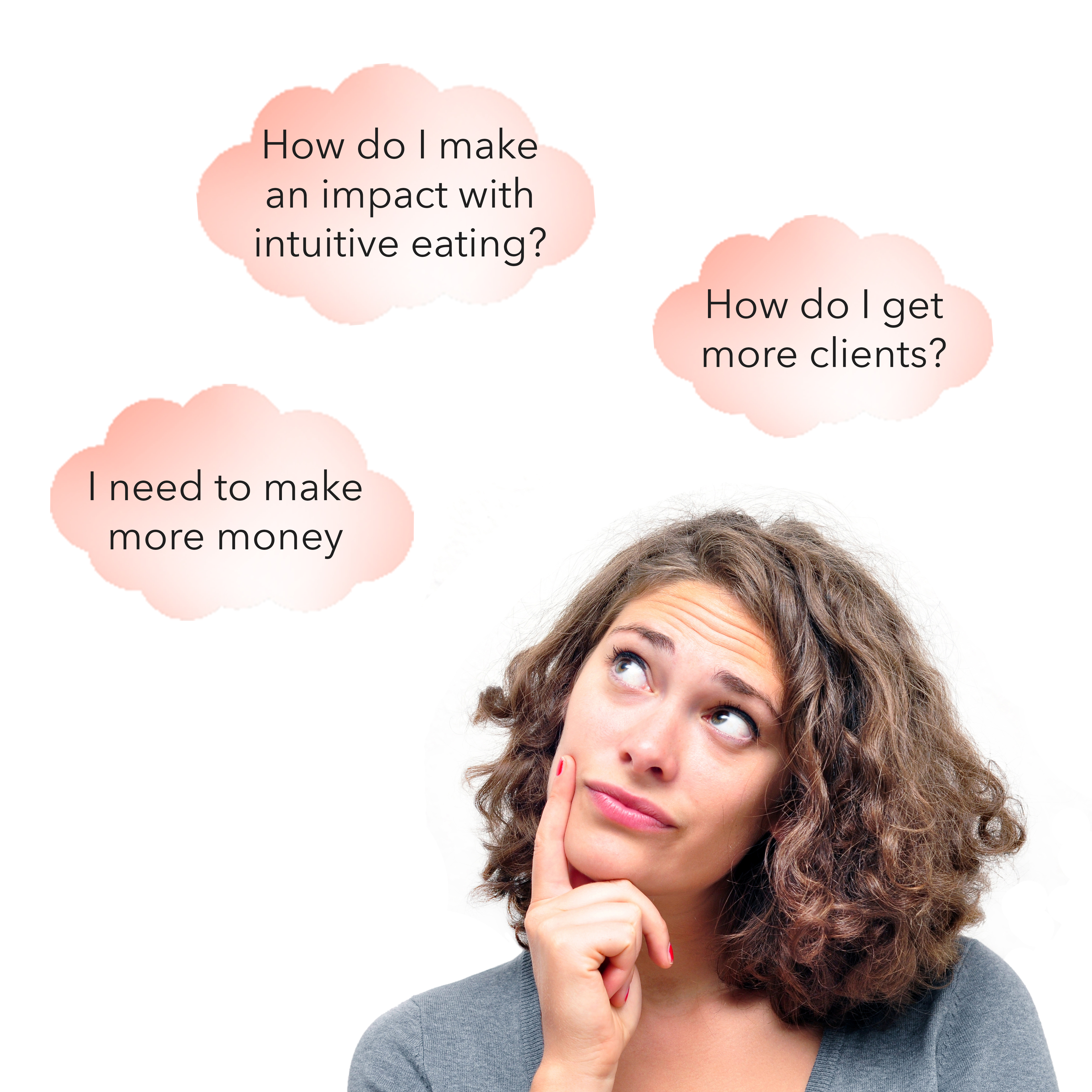 Wouldn't it be awesome if these problems were solved?

If you could know exactly what to say to both potential clients and other healthcare professionals about Intuitive Eating ...

If you could get clear guidance into how to market and sell your nutrition counseling business to get more clients through your door, or signing up for virtual sessions ...

If you knew exactly how to set up your office ... Should you have a scale? Should you not have a scale? What's the "right" answer? What medical record system do you need? What forms do you absolutely have to have?

If you knew how to start and end sessions so that your boundaries are clear ... (Never get a text message from a client at 11pm canceling their appointment at 9am the next day).

If you understood the process of nutrition counseling so that you are the best counselor that you can be

…

You want to build authority delivering your mission that Intuitive Eating changes lives.

If you had a realistic step-by-step program on how to grow a nutrition counseling business ... that truly makes a difference in client's lives. No 300 page books allowed!
Hi! I'm Jennifer McGurk ...
I know how you feel, I've been there.
I'm the business owner that has made tons of mistakes!! When I started my private practice there were no simple resources that gave me the answers that I needed. I wanted to learn how to run a business, keep clients coming back, and figure out how I could do this without spending all my free time on my private practice. I spent hours on Google, I read business books, talked to a few close mentors and then delayed 1 FULL YEAR to open because I didn't have my "perfect business name". Was it really about the name? No. Was it anxiety and fear? Yes!
Your business can be big or small! You don't need to have a full-time private practice in order to make an impact in your client's lives.
In order to run a successful private practice in Intuitive Eating and eating disorder recovery, you need both business-savvy strategy and nutrition counseling skills.
You have a mentor here you can trust…
I get that you will feel vulnerable talking about your business. After all, it's a part of who you are. I am a business coach (and clinical supervisor) who truly understands what it feels like to start something from scratch and wait for it to grow.
I still remember when I got my very first client phone call who booked a session for later that week. I cried I was so happy (and then proceeded to jump up and down and wave my arms around like a crazy person). Sound familiar?
I also know what it's like to have no-show appointments and be angry at myself for not having a cancellation policy. I know what it's like to want to give up. I've learned business lessons the hard way, and that's why I teach others to learn from my mistakes.
My private practice has blossomed into something I truly could not have imagined back when I first started. My scheduled is packed and I truly love what I do. I get to support my clients through the process of intuitive eating and eating disorder recovery to truly help them discover what works for them. As a dietitian, I feel so fulfilled, happy, and lucky that I get to work with such amazing clients.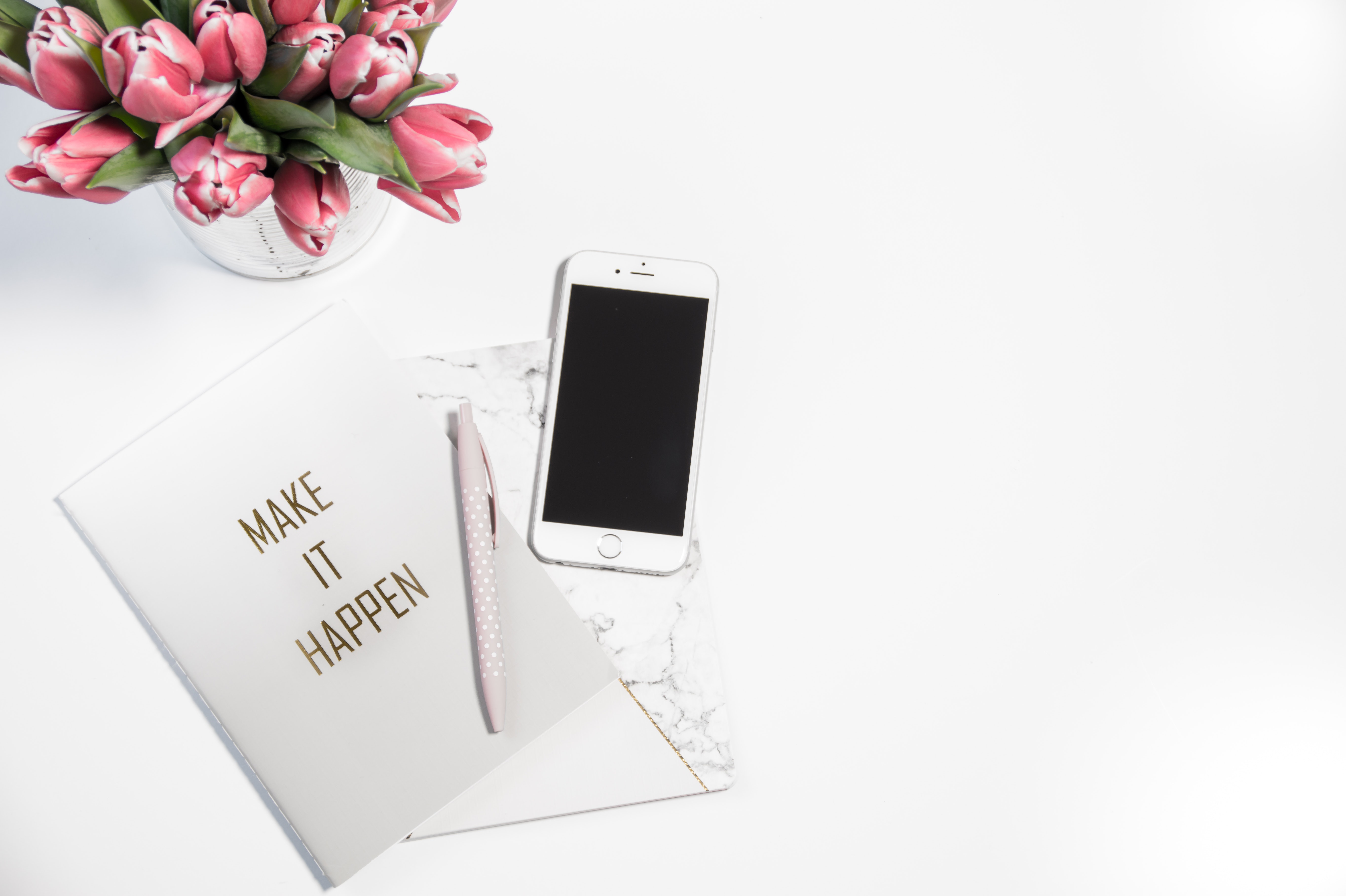 Don't start your private practice without doing PPP first - you won't regret it!
I love Jennifer McGurk's Pursing Private Practice online course.
I had already started my private practice, doing video consulting only, and felt ready to move into in-person consulting in an office, and I didn't really have the confidence to know where to start.
I began PPP and immediately wished I had done it before I started my practice - it would have made everything much easier and less stressful! This course is a must if you are even considering private practice, because Jennifer walks you through essentials like understanding why you want to do private practice and how you want to practice (aka figuring out your niche).
She also diffuses intimidating subjects like writing a business plan, setting up your office, taking payments, and deciding on how you'll do your record-keeping, aspects I hadn't given nearly enough thought before the course (my powers of avoidance are stellar).
Her checklists are so helpful for getting organized, something I can sometimes struggle with when the stakes feel high. Most importantly, she provided guidance on figuring out how to set my rates, something I was really floundering with!
~ Glenys Oyston, co-host of the Dietitians Unplugged Podcast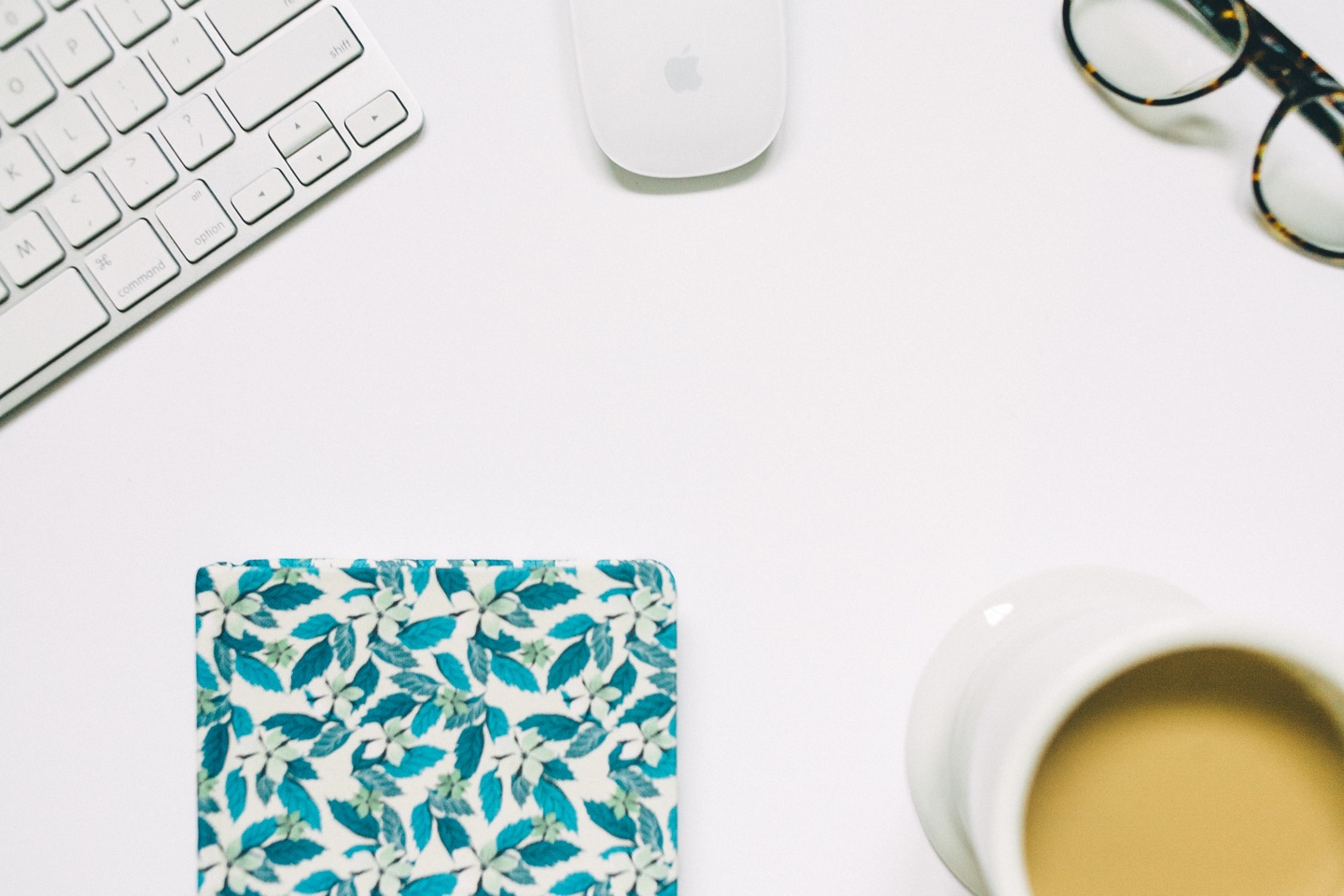 Jennifer's course, Pursuing Private Practice, is just the jumpstart I needed for my business.
I was floundering before, trying to figure out how to run my business, and now I have some real direction and actionable goals I can achieve. I love the community and how much support I feel in our group calls. Jennifer is the best cheerleader and mentor! She is so enthusiastic about what she does and it inspires me. I highly recommend Jennifer and her program to any dietitian with a private practice!
~ Kelly Neilson, MDA, RD, LD - Nutrition for Hope
You CAN achieve the Practice of your Dreams and GROW your Business with MORE Clients and a Specialty in Intuitive Eating.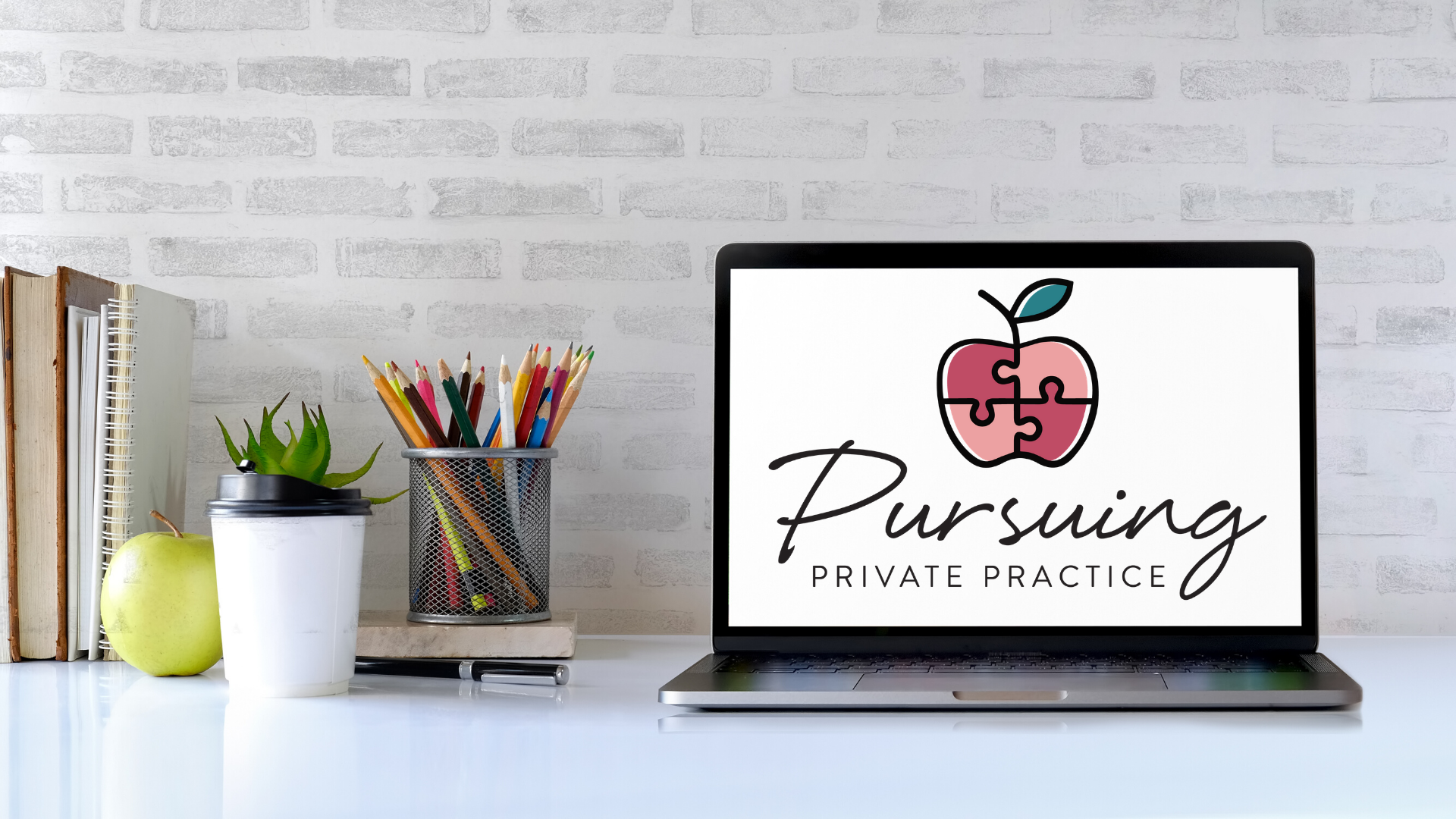 Pursuing Private Practice® for Intuitive Eating
This is a course for dietitians and nutritionists who want to grow their private practice, get more clients, and do work they truly love to do.

The Pursuing Private Practice® for Intuitive Eating program is the ONLY course that teaches dietitians and healthcare professionals how to successfully grow a local or virtual private practice that specializes in Intuitive Eating.
This program offers you step by step business training on what you need to do to get more clients, and make more money while supporting clients in Intuitive Eating; without selling unethical messages and truly making a difference in your clients' lives.
The Pursuing Private Practice® for Intuitive Eating program is an investment in your business AND will save you time, money, and energy in the long-run.
Pursing Private Practice® for Intuitive Eating is the sweet spot to success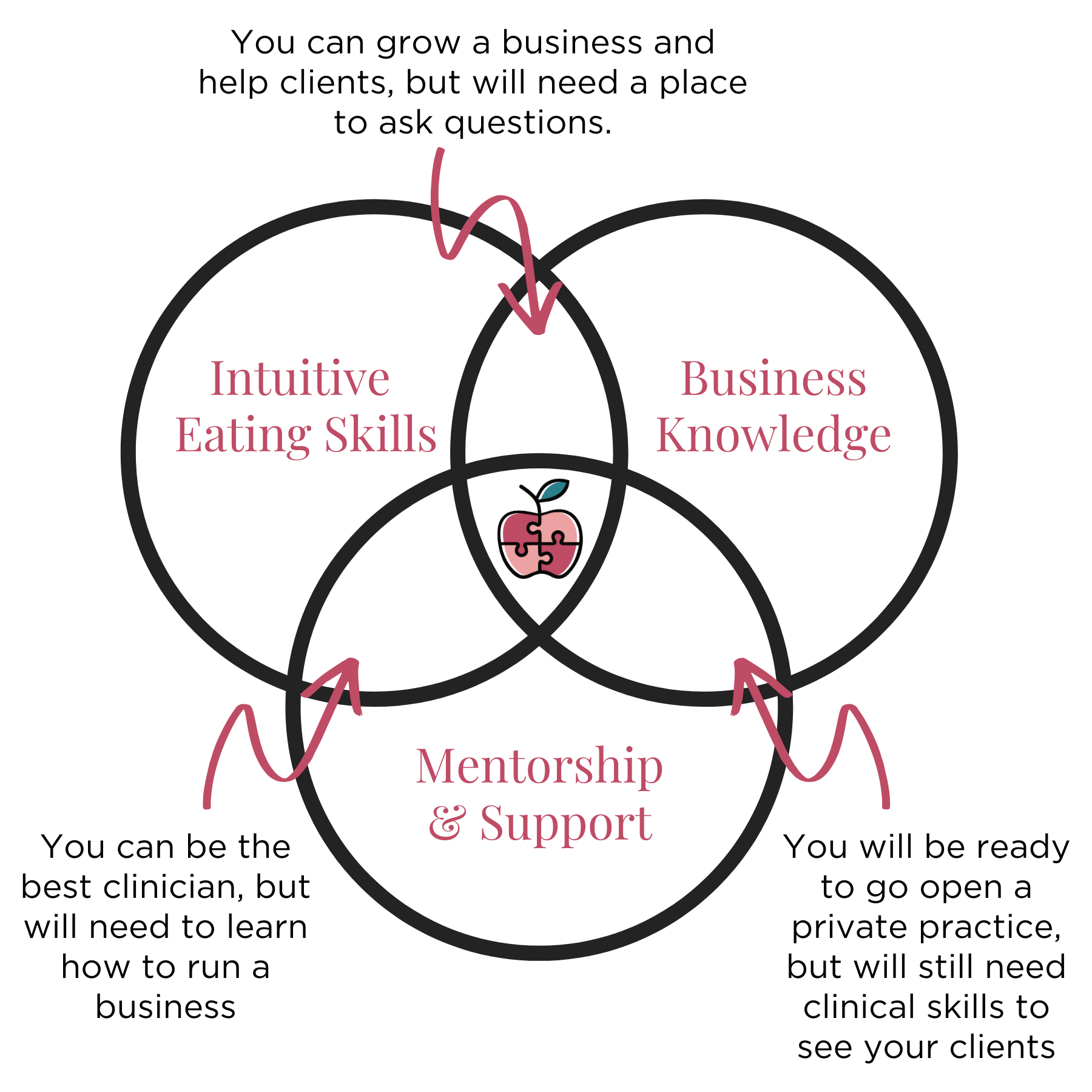 Pursing Private Practice® for Intuitive Eating gives you the 3 things you need for success in private practice: Business Knowledge, Nutrition Counseling Skills, and Mentorship & Support.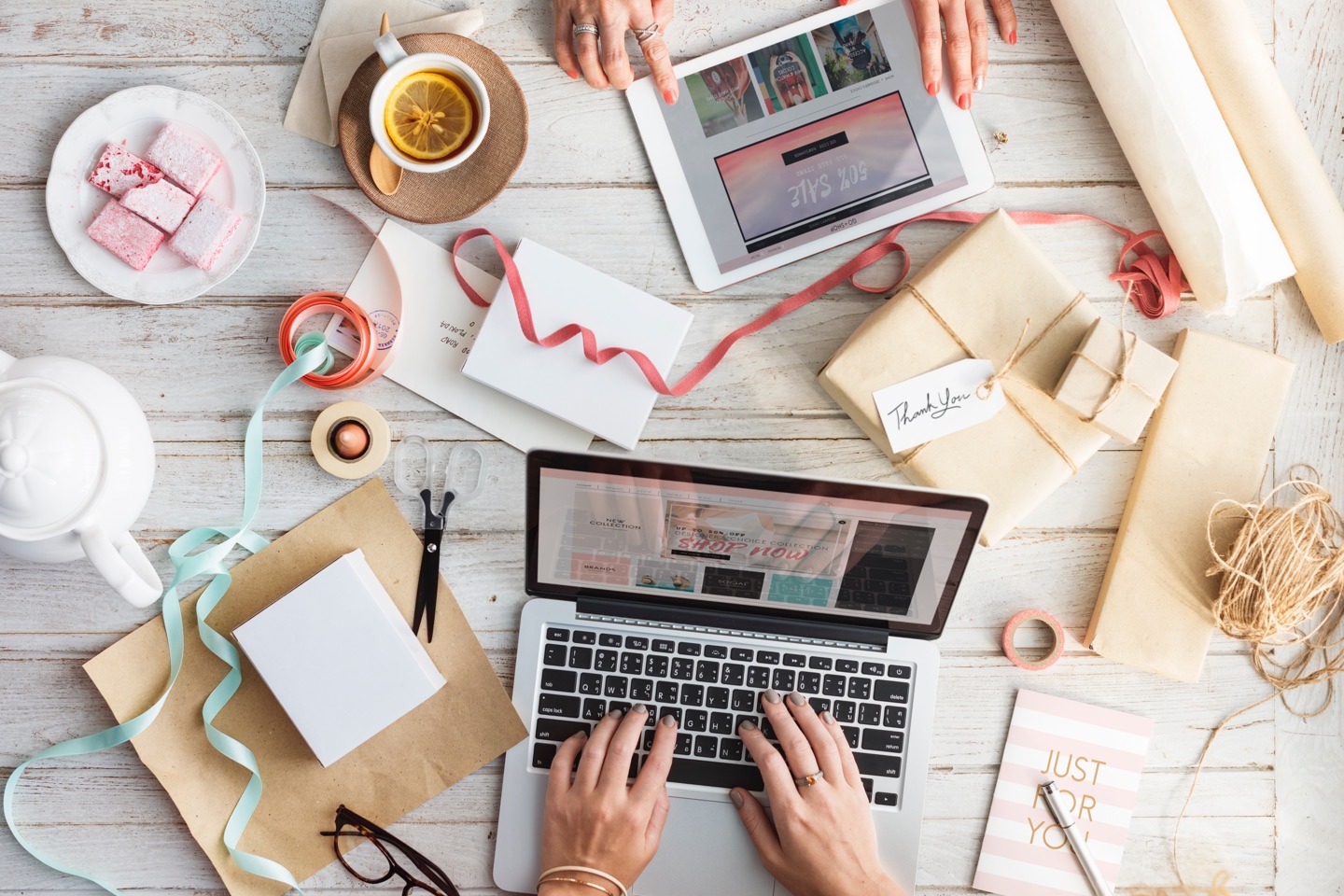 What have some of the students said about Jennifer's Training?
I wanted to open a private practice for a while, but I had no idea where to start and it seemed so overwhelming. The way the class is broken up into sections allows you to learn at your own pace and helps with the overwhelming feelings. I do not think it is possible to finish this and not feel more confident about starting a private practice. And if you do still have questions after listening to all the modules, the monthly phone calls are perfect for asking those questions. I highly recommend this for anyone who wants to learn more and feel more confident about starting their own practice. My business has really taken off.
Brittany Barker RD, CD
Owner of Lake County Nutrition Counseling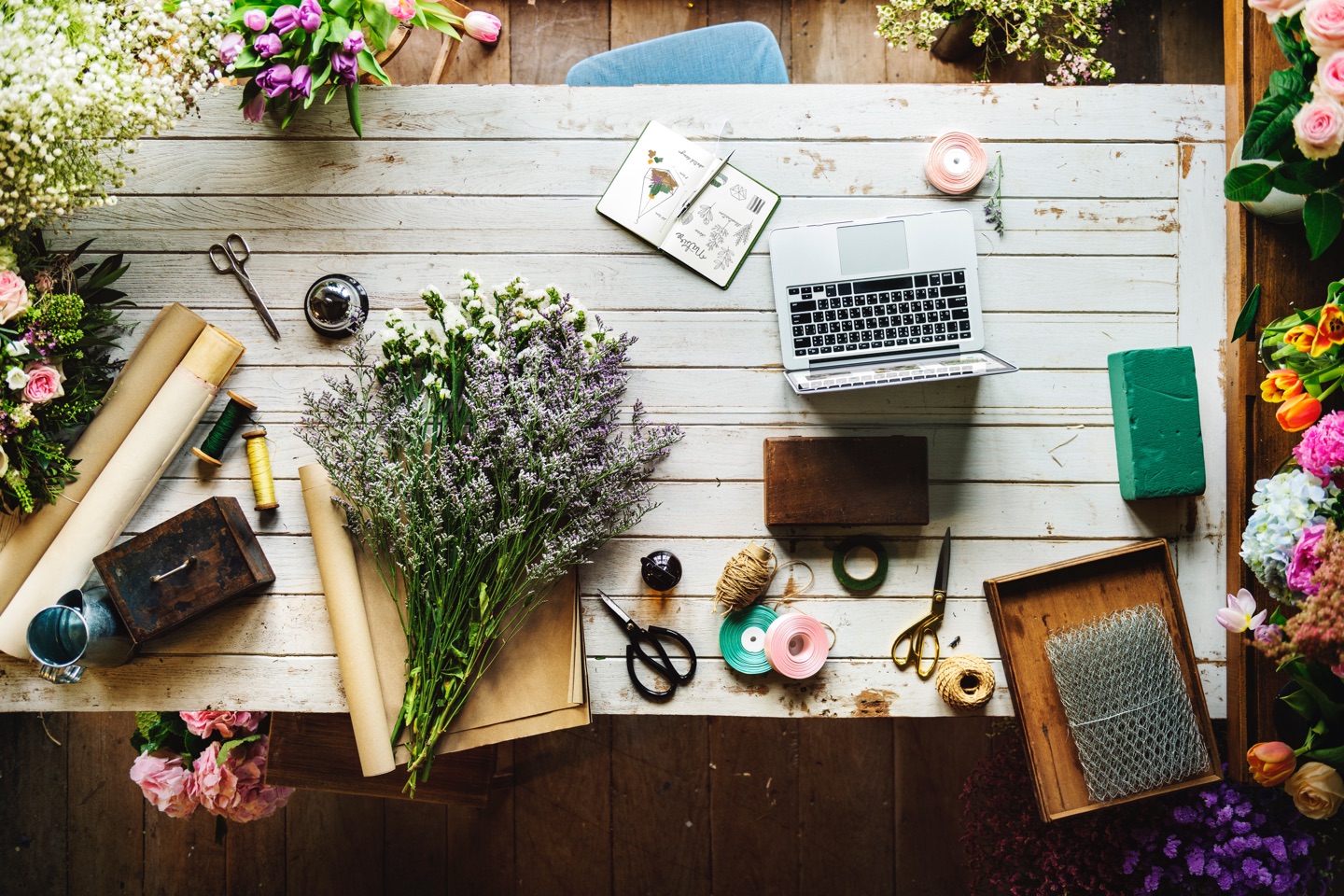 I have SO appreciated Jennifer and her Pursuing Private Practice for Intuitive Eating course! I have been in private practice a few years already and wish this had existed when I first started. Back then I had to figure out everything from scratch, and Jennifer's course has helped me take a new look at how I run my practice and what I can improve upon. Her personal attention and feedback have been incredibly helpful in making daunting tasks feel less awful and getting around to projects I've been putting off for ages. The community in the Facebook group and supervision calls has also been invaluable. Anyone in their first few years of private practice could benefit from this course, and having it from day one would eliminate a TON of the stress and second-guessing of getting started!
- Rachael McBride
Pursuing Private Practice® for Intuitive Eating includes:
SECTION ONE - Business Foundations: 10 Pursuing Private Practice® Modules with training and business lessons to build and grow your Intuitive Eating Private Practice.
SECTION TWO - Nutrition Counseling Skills For Professionals: Help your Clients Feel Fabulous About Food has 6 modules on how to work with clients who have eating disorders, disordered eating, or chronic dieting. This section will help you feel more confident in your knowledge, counseling skills, and ability to help clients with Intuitive Eating.

Includes

"Considerations for Intuitive Eating and Eating Disorders in Private Practice" training and the "Role of the RD in Nutrition Counseling for Eating Disorders" guide.
This includes a new section on Health at Every Size® which includes common questions about HAES® and how to use the HAES® principles with clients.
Resources for growing your private practice specializing in intuitive eating and eating disorder recovery. It includes videos lessons, a workbook, handouts, resources, guides to show you how to grow your business AND do this important work with your clients.
Access to group calls for training and support.
A private community to get all of your questions answered and for peer-peer support.
PLUS for Registered Dietitians, this e-course has been approved for 8 CEU credits by the Commission on Dietetic Registration.
"You can live the life you want and have the business of your dreams!"
What's Included in Section ONE: Pursuing Private Practice for Intuitive Eating?
This section is about your Business Foundations.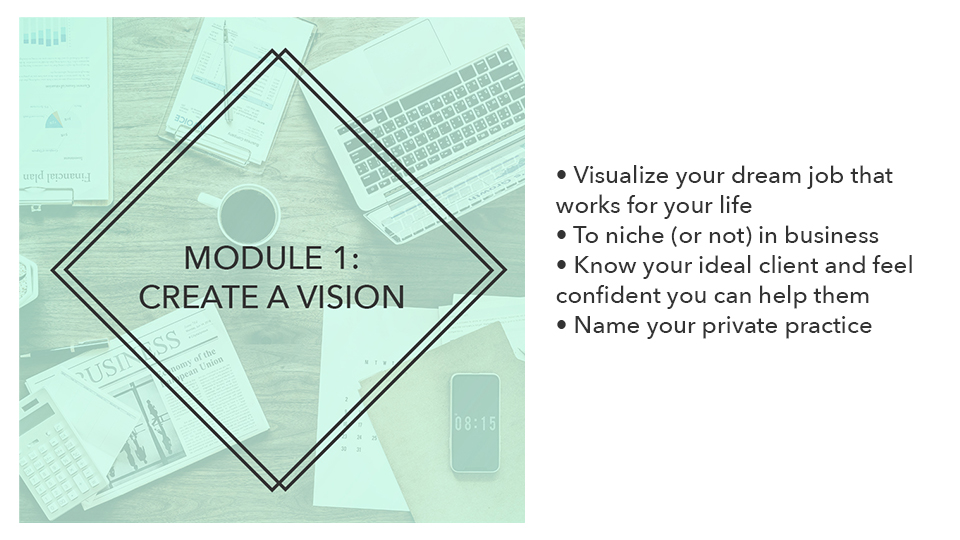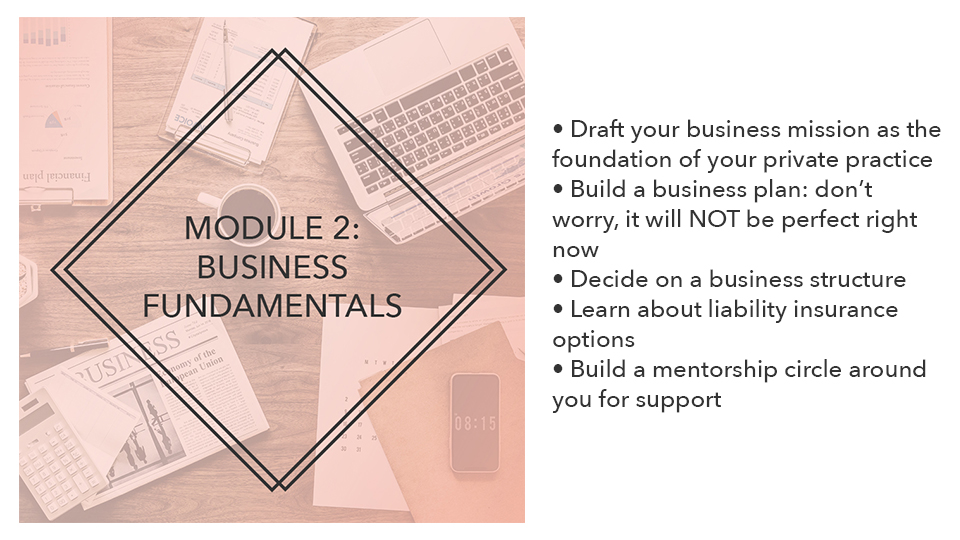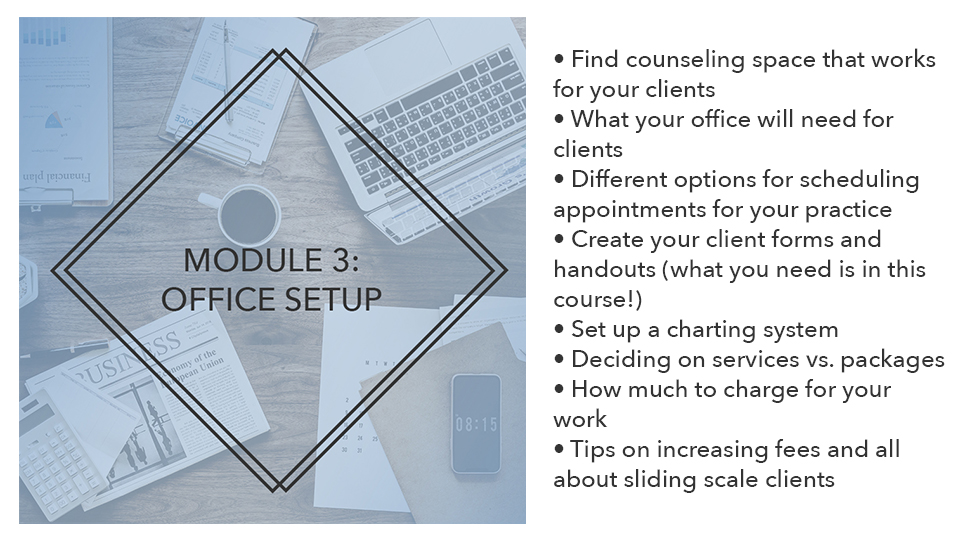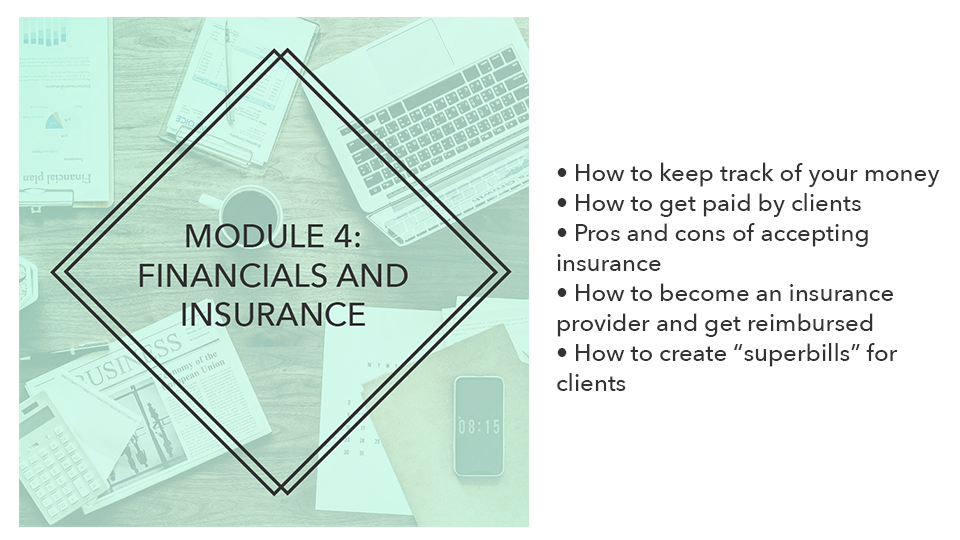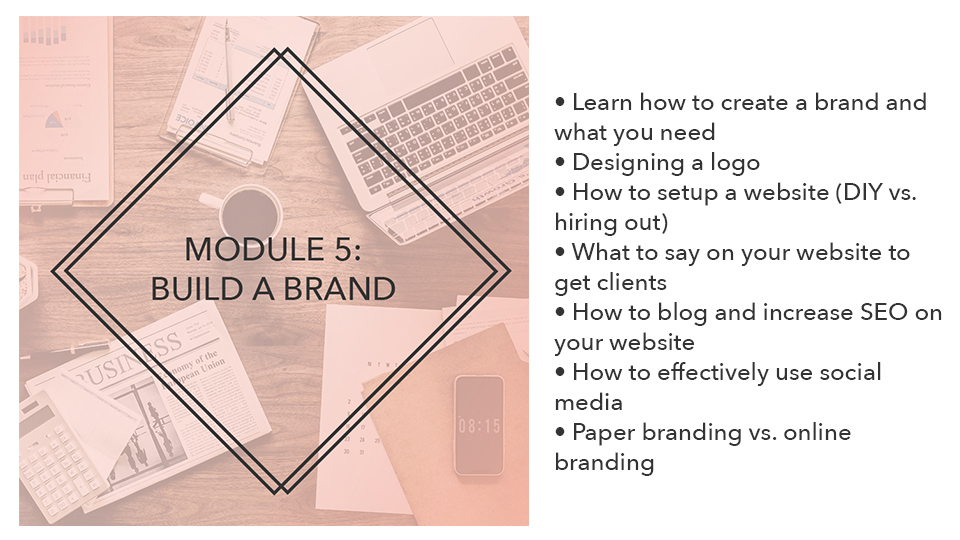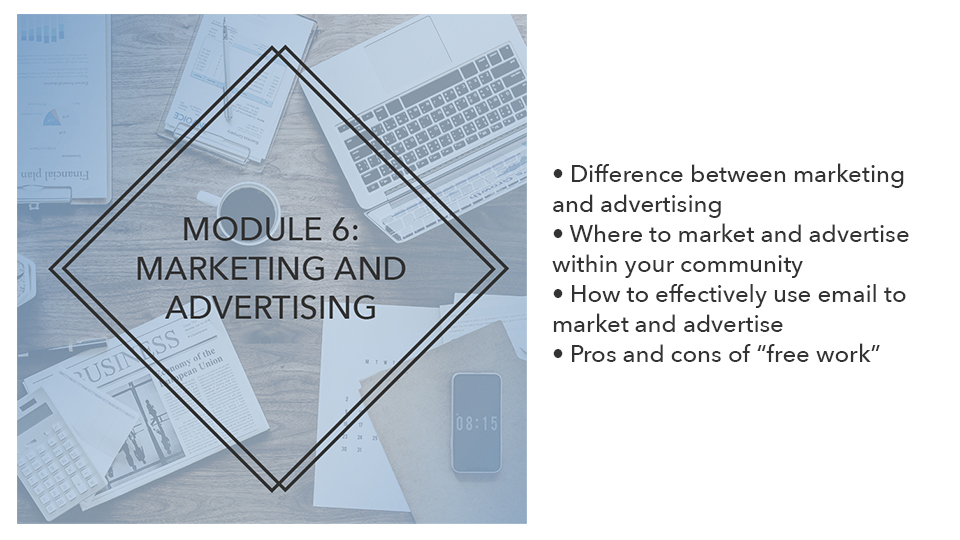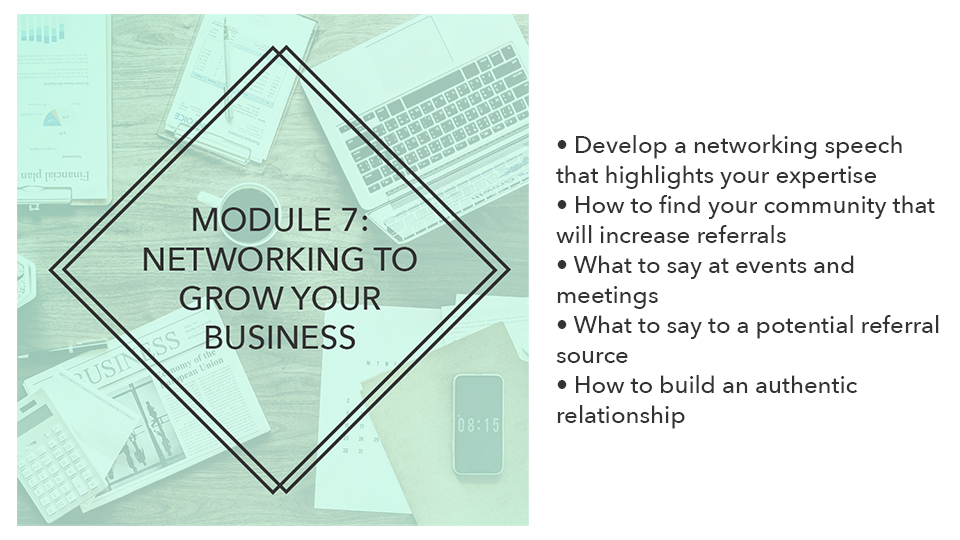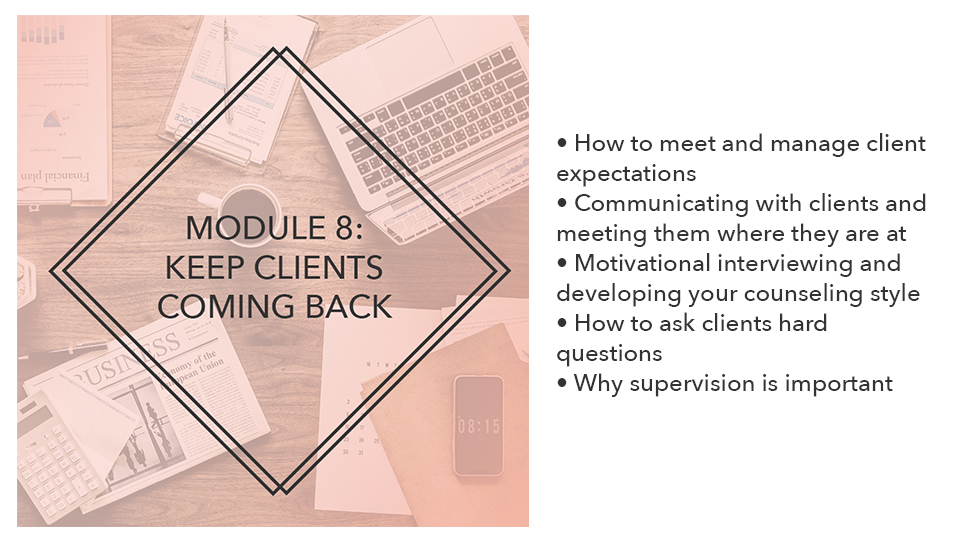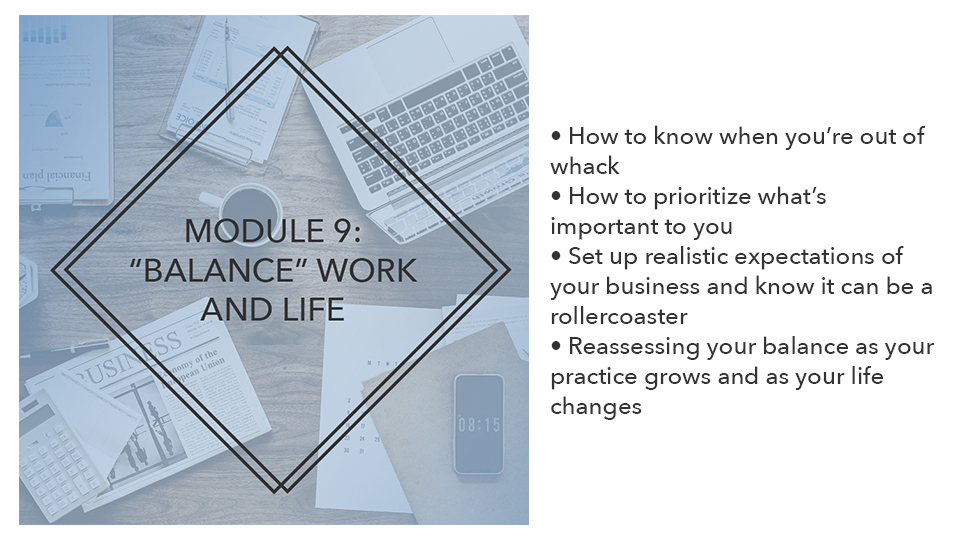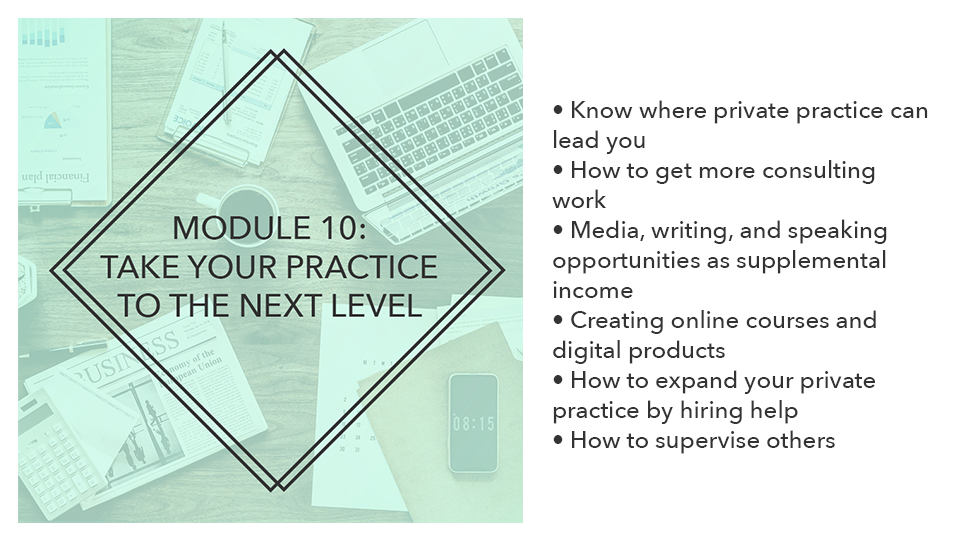 What's Included in Section TWO: Help your Clients Feel Fabulous About Food?
Section TWO of the Pursuing Private Practice® for Intuitive Eating course (which can be purchased on its own) is meant for professionals who want to help their clients learn nutrition counseling strategies for counseling clients who have disordered eating, chronic dieting, or emotional eating.
"Considerations for Intuitive Eating and Eating Disorders in Private Practice". This module covers 6 important topics to factor in when when working with clients who have eating disorders.

"The Role of the RD in Nutrition Counseling for Eating Disorders" guide. This guide highlights the importance of having a Registered Dietitian on the team when working with a client that has an active eating disorder. As a dietitian, gain skills and insight into the powerful work that you do and know your role treating a client with an eating disorder. 15 handouts you can use in your own private practice.

"What is Health at Every Size®" training. This section includes a 60 minute lesson on What is Health At Every Size® and Understanding a Weight-Inclusive Approach learning more about HAES® and how to use these principles with your clients as well as common questions about Health at Every Size®.
These modules show you what lessons and resources your Intuitive Eating and Eating Disorder recovery clients will need: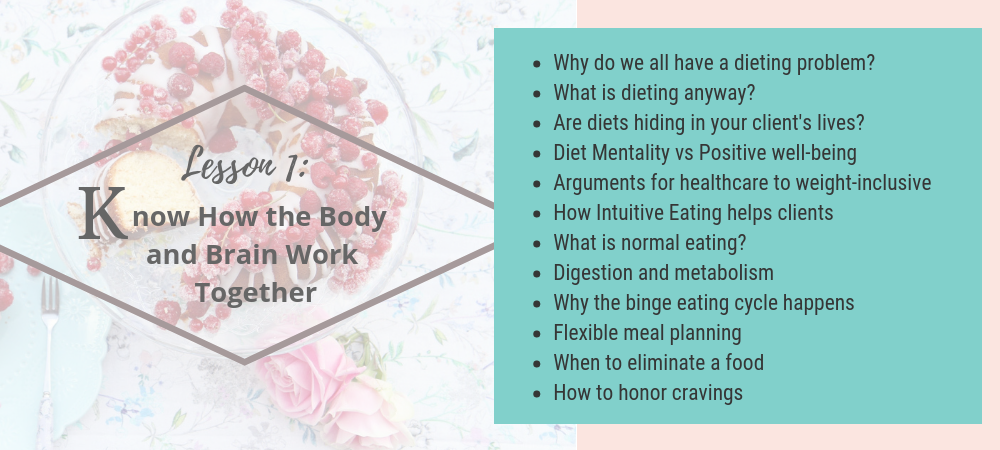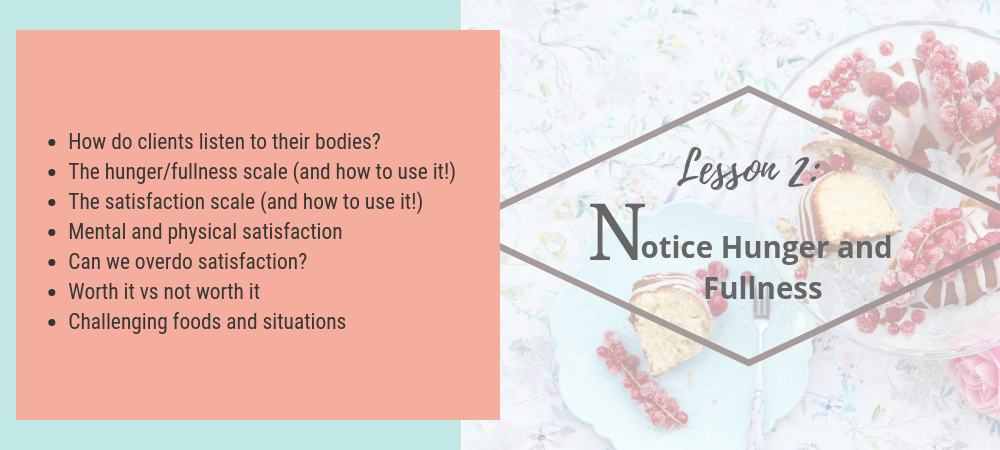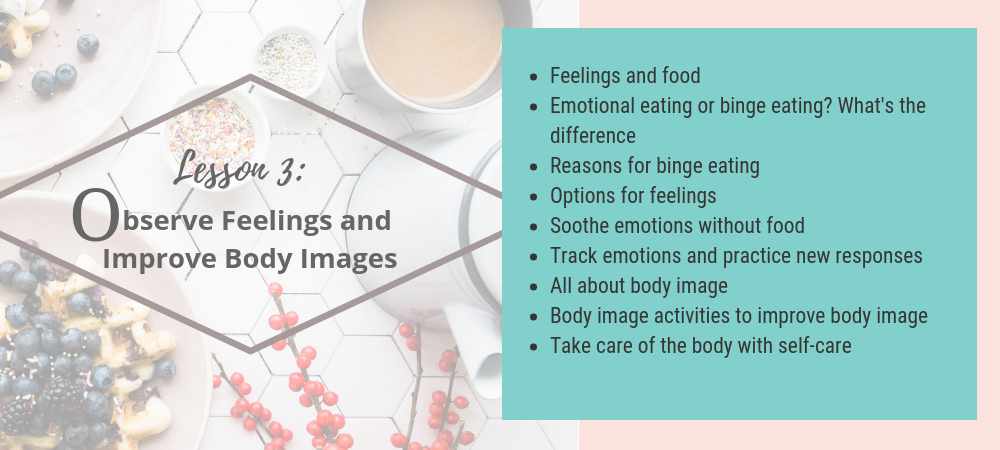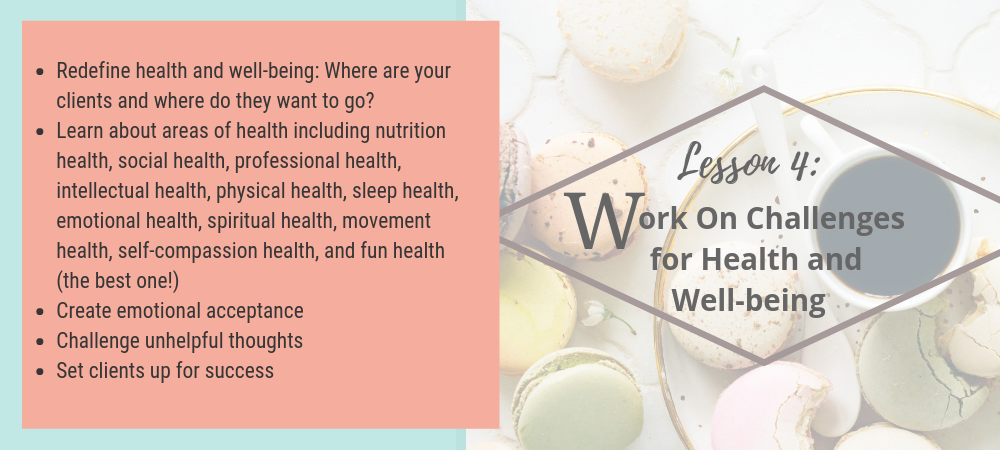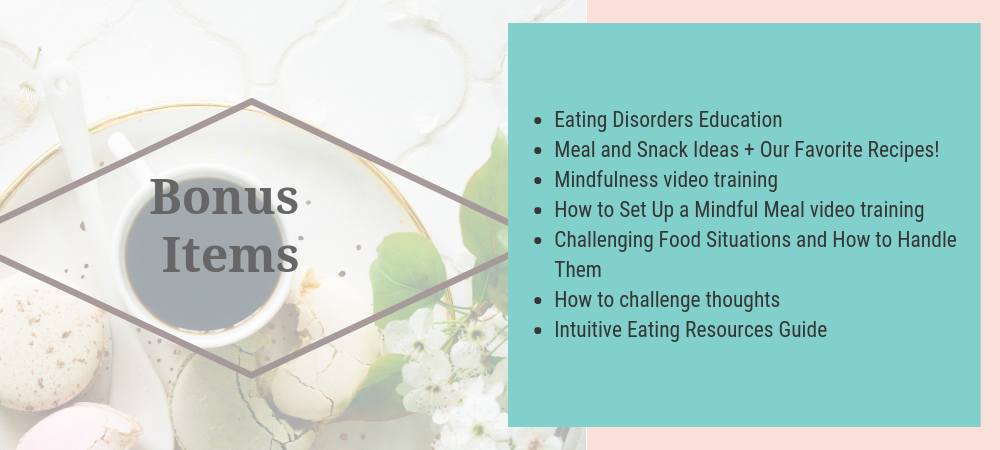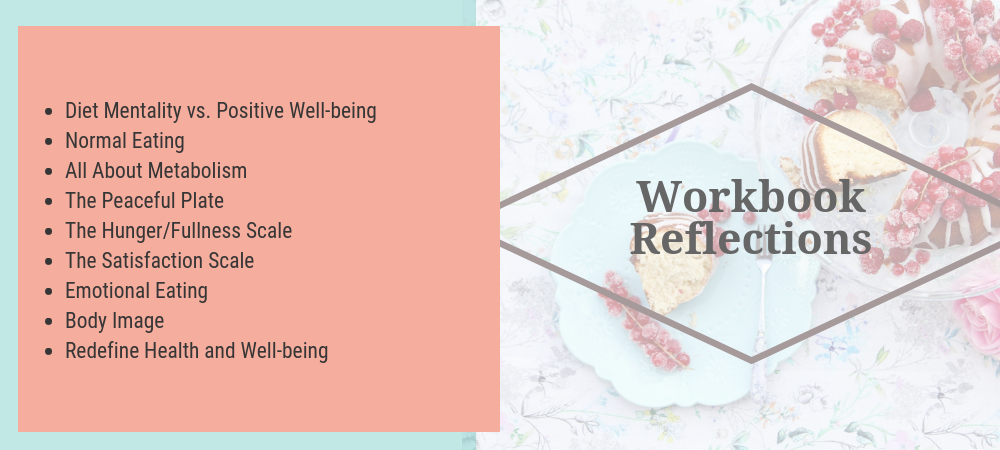 PLUS MORE BONUSES JUST FOR YOU!
Community and peer support for 6 months with our private Pursuing Private Practice Facebook Group Community. This is a closed group to allow for personalized support with issues in private practice. It's an easy place to ask questions, plus get extra tips on business-related topics and support from your peers.
Extra resources for starting and growing the practice of your dreams with a PDF version of both books in the Pursuing Private Practice series. These books cover the 10 main steps to START your own practice and GROW your own practice.
6 Monthly Group calls that are either Q & A or a specific training on a clinical topic OR business topic.
Past trainings and Q & A have included:

How to increase referrals

How to hire contractors/employees for your business

Why clients no-show on you

How to take your practice to the next level: build on online course, teach other professionals, and set up systems for your practice to save time and energy.

How to pitch yourself on podcasts

How to start a podcast

How to explain "non-diet" to clients

Can Intuitive Eating work in body building

How to help clients through a non-diet approach and diet culture

Body Image

How to make the most of a conference

Splitting among treatment teams

Marketing on Instagram

Trauma Training for the COVID-19 crisis
What is the investment in this program? Get the entire course for just $997!

I want you to grow a business doing what you love. By taking this program, you will feel empowered and confident to be the dietitian you were meant to be!
I'm cheering you on!

This course is closed for enrollment.
Your Instructor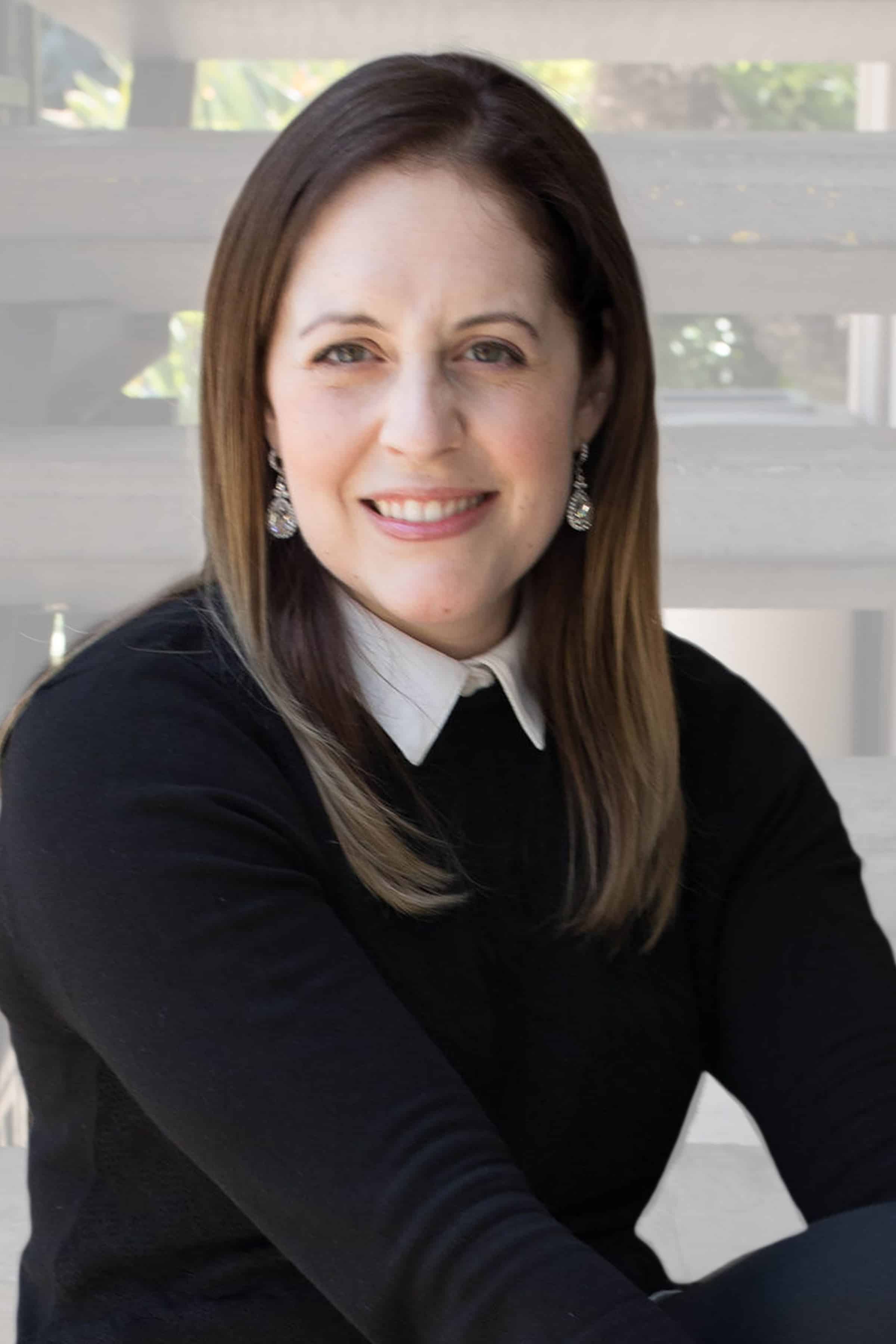 Jennifer McGurk, RDN, CDN, CEDRD-S is a Registered Dietitian Nutritionist who is on a mission to help clients find eating disorder recovery and to also support professionals to build a business that makes an impact in this world.
She is the owner of Eat With Knowledge, a group private practice in Nyack, NY, and leads a team of dietitians that help clients feel fabulous about food.

Jennifer is the creator of Pursuing Private Practice, a business to help other dietitians build a weight-inclusive private practice. She created the Pursuing Private Practice for Intuitive Eating Program in 2019 to combine business education, nutrition counseling skills, and accountability to support dietitians who want to grow their business specializing in Intuitive Eating. Jennifer is the host of the Pursuing Private Practice podcast, where she shares the ups and downs of growing a business and features guests to share their own journeys. She provides individual clinical supervision to other dietitians in the field of eating disorders, as well as business coaching.
This course is closed for enrollment.
Course Curriculum
Welcome!
Available in days
days after you enroll
The Pursuing Private Practice book series
Available in days
days after you enroll
Introduction to the Pursuing Private Practice for Intuitive Eating Program
Available in days
days after you enroll
What do some of our students have to say about the Pursuing Private Practice?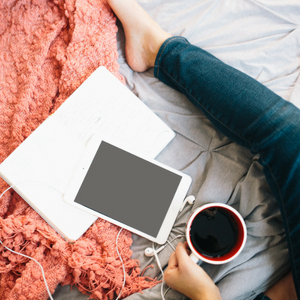 Pursuing Private Practice provided me with a great foundation to start my private practice.
It was helpful to have the information presented in many ways through group calls, handouts, and the video modules. Jennifer's attention to detail, support, and overall guiding compassion truly sets this program apart from other "get started in private practice" programs.

~ Amanda Bullat
---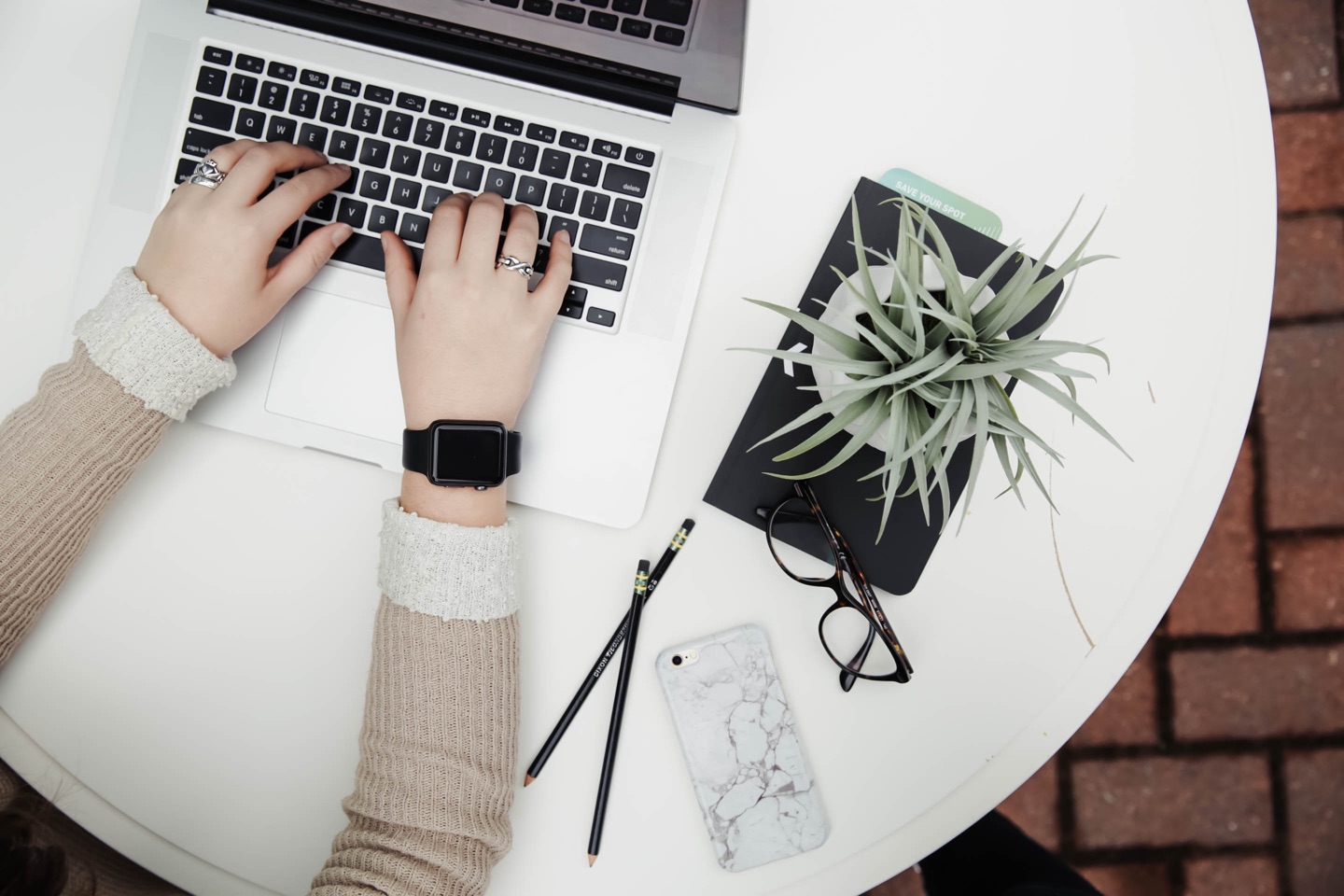 Pursuing Private Practice was such a great investment.
Jennifer is a wonderful teacher, mentor, and resource. Her course information was easy to navigate, understand, and apply to real life. After completing the course, I felt prepared to embark on my journey of starting my own private practice. However, the best part of the PPP package is the private facebook community and monthly follow-ups/check-in/workshops. The group is filled with RDs at all stages of private practice and are able to provide their insight, and the ability to ask questions to such a knowledgeable group is invaluable. 10/10 would recommend PPP with Jennifer.
~ Clara Quadra
Frequently Asked Questions
When does this course start?
Technically, once you purchase it, you can start! You'll have access to everything right away. The course also comes with a private Facebook® group that you can join. We run discussion times twice/year for about 10 weeks each on everything from the course modules to popular business topics. You will also get access to the LIVE Group calls where you can Ask me Anything! The calls are usually held the 2nd Wednesday of each month from 12-1pm eastern time.
Is this course only for Registered Dietitians?
Great question! Even though I'm a dietitian, I wanted to create a course that's applicable to ANY counseling professional in private practice who wants to specialize in Intuitive Eating and eating disorder recovery. who wants to take start his or her private practice. Most students are Registered Dietitians but we have a few therapists other professions as well.
How much time will this course take to complete?
The modules contain 8 hours of content, and the course has been approved by the Commission on Dietetic Registration for 8 CEUs for Registered Dietitians. The course itself is about 4 hours long, with action items that will take some time to complete. However, the speed with which you go through the content is entirely up to you. You can choose to view one module per day or watch the entire course in a single day! My advice is to give yourself enough time to digest the information, complete the exercises in the workbook, and implement any action items.
Do I have to start this course right when I enroll?
Nope! Even if you're still a student and starting a private practice is many, many months (or years) away, you can purchase now and watch the course when you're ready. You can download the content and therefore have lifetime access.
What if I need additional support or have personal questions?
If you have any questions during the course, please feel free to reach out to me directly! I'm invested in your success and want to be your mentor throughout this journey. I've done my best to make this course as thorough as possible, but if you're unclear about something, you can always reach out and ask me during our monthly group calls or by email.
I've already spent so much time and money trying to start my practice, and I barely have clients. What makes this course so special?
I know it can feel frustrating when you feel like you've tried everything and still aren't seeing results. That's exactly why I created this course—to give people an EASY, STEP-BY-STEP roadmap to success! I cover all the bases, from the mundane to the complicated parts of the process, and include personal anecdotes so that you'll feel that an expert mentor is guiding you every step of the way. The course also includes a 20-page workbook, with exercises to keep you on track and engaged. For the investment of a few follow-up visits from your clients, you will make your money back with even more clients in your practice, seeing you for a longer period of time.
Do you have a refund policy?
While there are no refunds with this program because you get instant access to all the training materials. If you participate in all of the modules, complete all of your homework, and still do not feel like you can confidently tackle starting and growing your own private practice, I will discuss with you any potential refund options that we can work out.