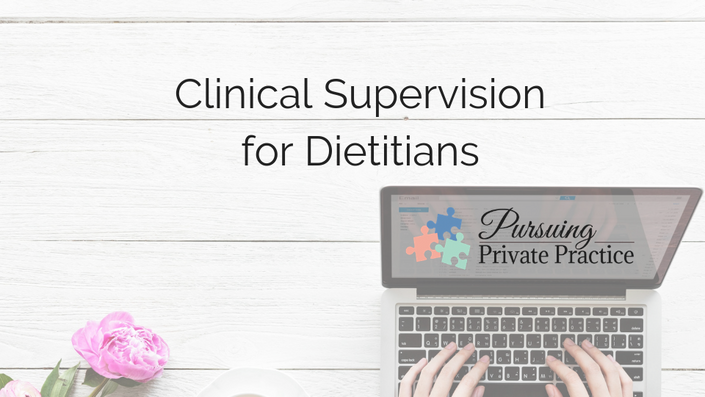 Clinical Supervision and Business Coaching for Dietitians
Are you looking to bring MORE to your private practice?
Clinical supervision is one of the best ways to build your private practice and your skills to help you deliver more to your clients.
As an official iaedp-approved clinical supervisor, I offer clinical supervision and these hours will go toward the CEDRD credential. This supervision is ideal for dietitians interested in training for eating disorders, intuitive eating, body image, and Health At Every Size(R).
I also offer business coaching and resources to dietitians wanting to start and grow a private practice and training for students and can provide advice about the dietetic internship. It's never too early to explore education, training, and job advice in dietetics!
One of the best parts about my job is the opportunity to train others in the work that I do. I am so passionate about helping dietitians develop skills to become the best healthcare professional they can be and to grow professionally to reach their career goals.
You can purchase individual sessions, as well as session packages for long-term supervision. All sessions are 45 minutes and are by appointment only. I do offer email support in between sessions, but note longer responses may be saved for our next appointment together.

Stand Alone Single Sessions: $225
*A quick note that there are some changes coming to Pursuing Private Practice supervision/business coaching in the fall of 2020! I will no longer be offering individual supervision/coaching come later summer 2020.
What's Included with Clinical Supervision?
We will work together to first assess your needs for supervision and/or business coaching and form an action plan tailored for you. Supervision can be short-term or an ongoing relationship depending on your situation.
It's generally recommended that professionals receive supervision minimally once per month. Supervision is set up to help professionals reflect and assess about areas they need support, and get answers and resources for these issues.
Some of the most popular topics include the ones below and we will customize your sessions to work on your specific needs:
Assessment of overall nutrition patterns in clients, especially for clients with active eating disorders and disordered eating
Language and dialogue appropriate for sensitives around weight-inclusive wellness
Assessment of client's thoughts and behaviors related to nutrition and health
Education to increase your confidence in building relationships with clients
Review of clinical case studies and treatment recommendations
Access to business-savvy resources and exactly what you need to start and grow a private practice
Skills to find your community, network with professionals, and increase referrals
Tips to find your counseling style and keep clients coming back
How to effectively work with treatment teams
Work/life balance (or as I like to say work/life satisfaction!) This also includes processing feelings toward clients, assessing burnout, and setting career goals.
Your Instructor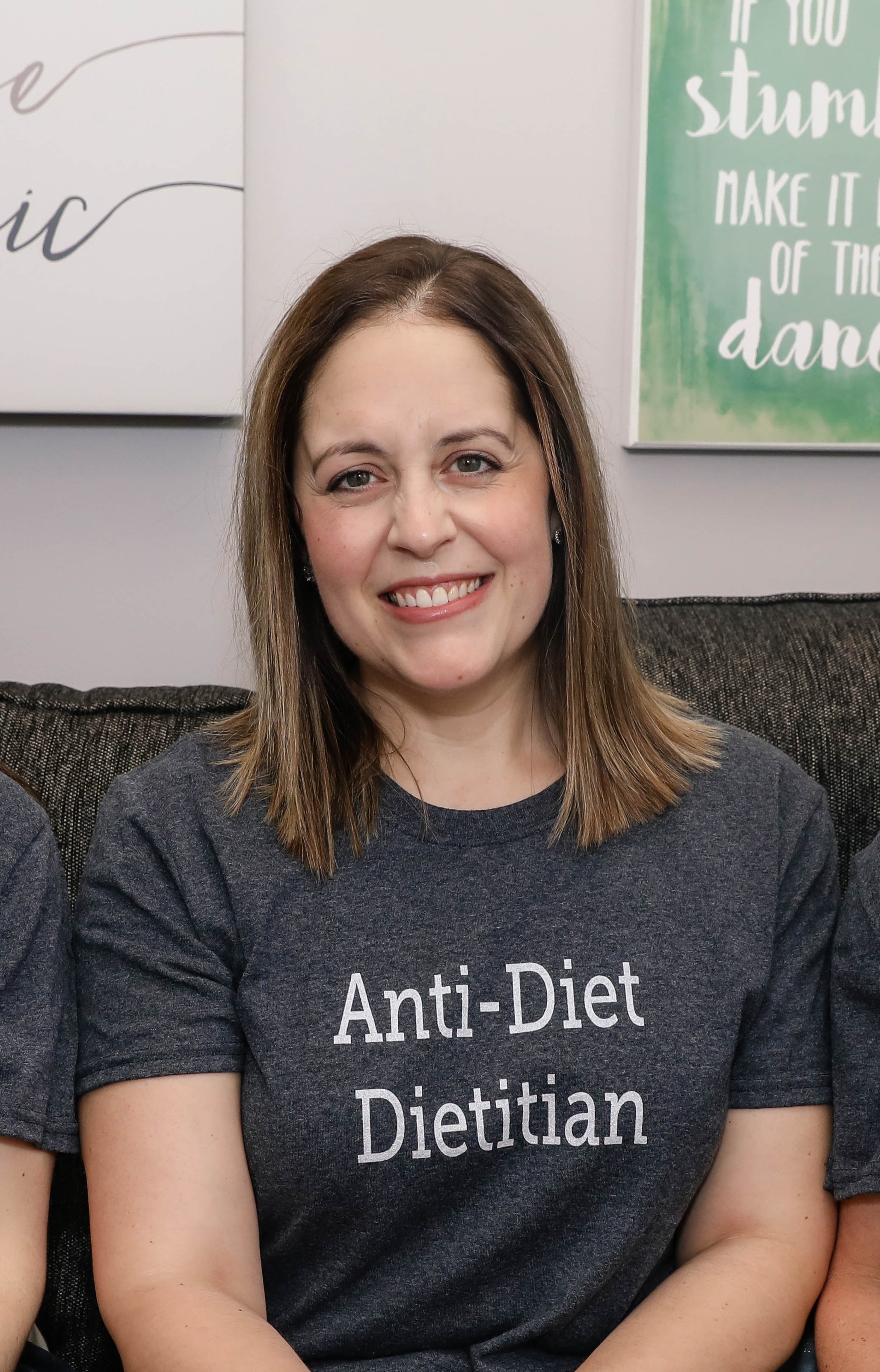 Jennifer McGurk, RDN, CDN, CEDRD-S is a Registered Dietitian Nutritionist who is on a mission to help clients find eating disorder recovery and to also support professionals to build a business that makes an impact in this world.
She is the owner of Eat With Knowledge, a group private practice in Nyack, NY, and leads a team of dietitians that help clients feel fabulous about food.

Jennifer is the creator of Pursuing Private Practice, a business to help other dietitians build a weight-inclusive private practice. She created Pursuing Private Practice: Dietitian Business School membership in 2020 to combine business education, nutrition counseling skills, and accountability to support dietitians who want to grow their business specializing in a non-diet approach to health and wellbeing. Jennifer is the host of the Pursuing Private Practice podcast, where she shares the ups and downs of growing a business and features guests to share their own journeys.
This course is closed for enrollment.