The Pursuing Private
Practice Masterclass
IS THE ANSWER!
When you sign up for this e-course, you get an expert guiding you through every step of the process. This program will show you exactly how to become that CONFIDENT BUSINESS OWNER.

"You can live the life you want
and have the business of your dreams!"

The Pursuing Private Practice Masterclass is a comprehensive online learning platform.
SLIDES, RECORDINGS, HANDOUTS,
WORKBOOK EXERCISES, and ACTION PLANS!
Not only does this course provide you with 10 Powerpoint® modules on everything from business basics to branding to networking, but you also get a workbook to brainstorm and create action plans for your own private practice.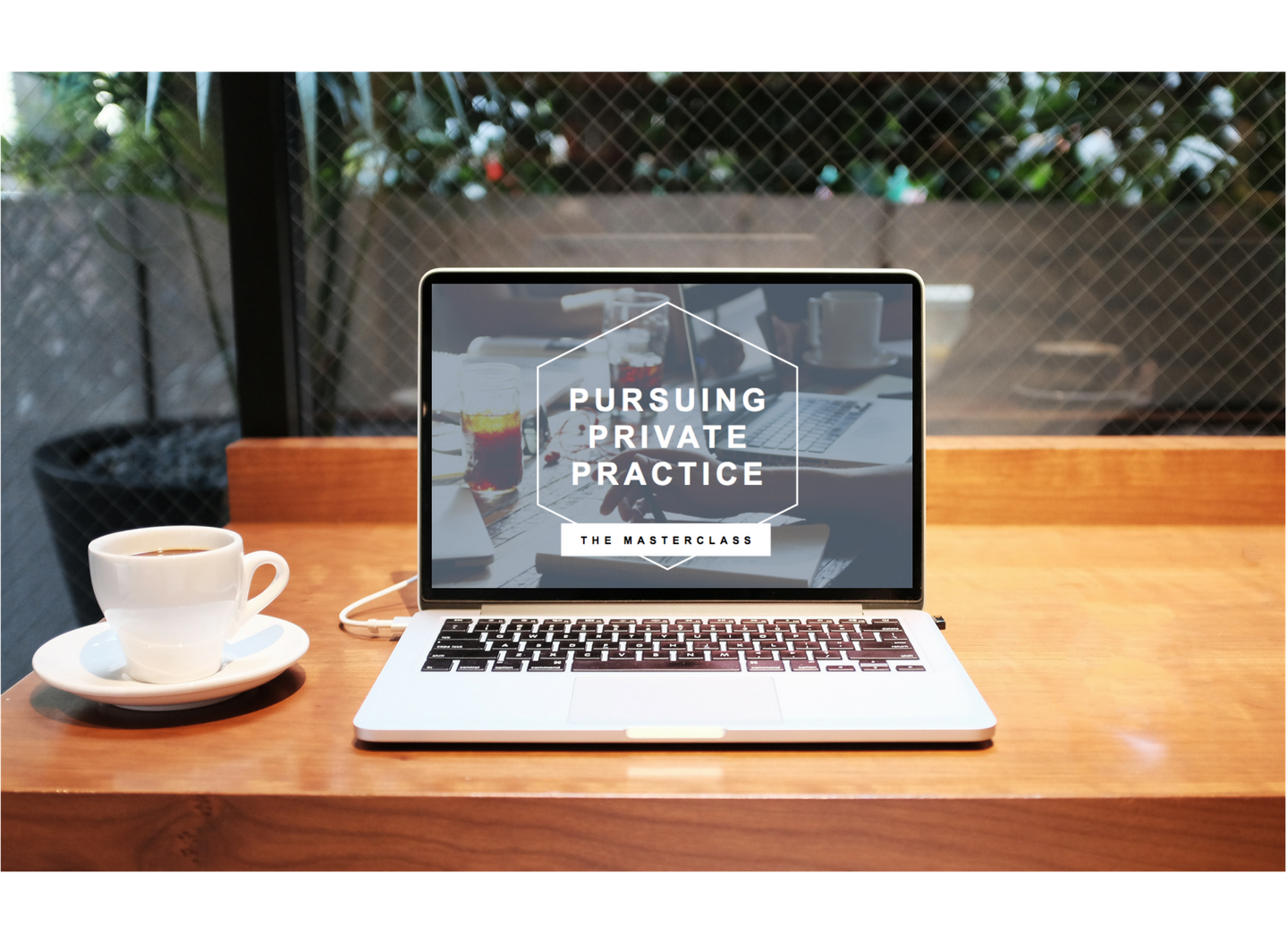 You can learn at your own speed and your own schedule. This course will generally take someone 8 hours to complete, start to finish. But all along the way, we're available to make this journey easy for you.
A Sampling of What's Covered:
How to map out your vision for your dream career

How to legally set up your business

All things related to the BUSINESS PLAN!

How to set up your office for efficiency

How to brand yourself and your business

How to effectively market yourself to get your ideal clients knocking down your door

How to network, advertise, and grow your business

How to balance your work and personal life
And so much more!